News
Check out the new hair styling menu!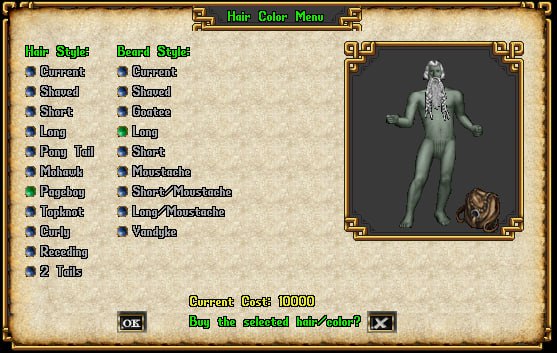 Dear players,
We'd like to draw to your attention new lots at the auction.
#1 Castle Lords is a huge castle where you can keep your ass safe. There are lots of rooms for the servants, so they clean 24/7. The total square footage is 31×31. The price of the immediate sale of the lot is 50 ZulUSD.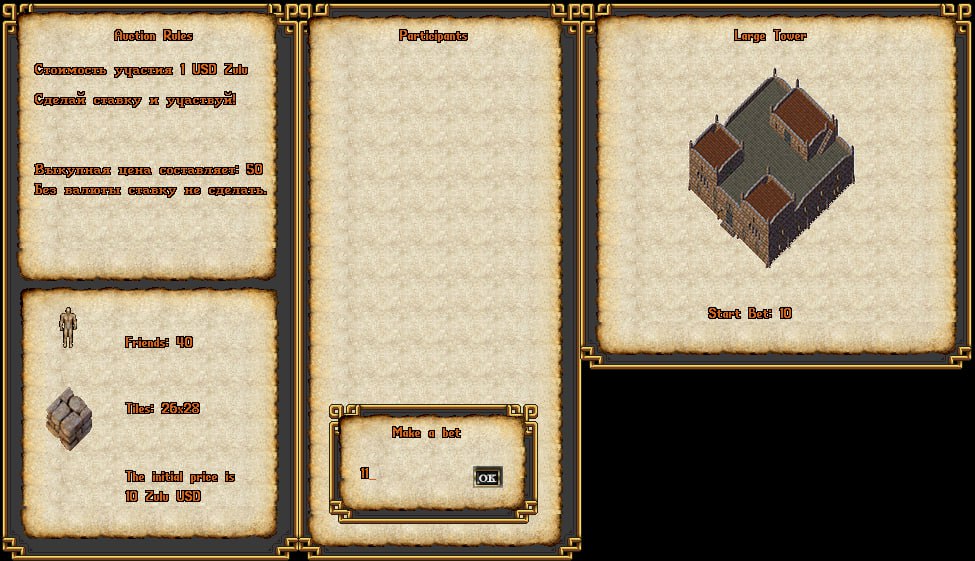 #2 Large Tower has a smaller footage of 26×28 but is as cozy and spacious as the one mentioned above with the same immediate sale cost of 50 ZulUsd.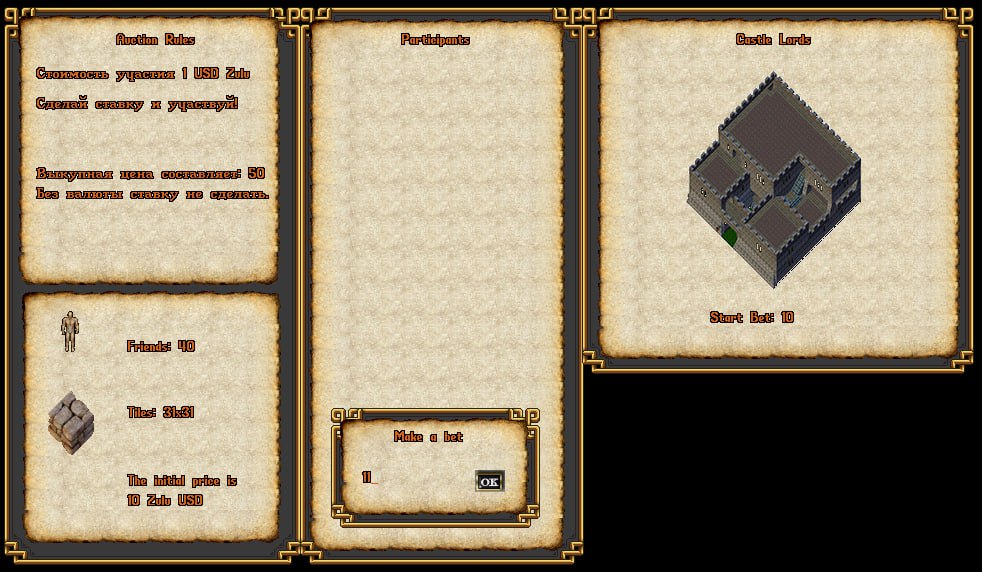 Also, you can be rewarded for yesterday's event at the market.
THE RESULTS OF SUNDAY'S EVENT:

WINNING TEAM:

Yoshimitsu 50 ZulUsd
JanJak 50 ZulUsd

kyky-epta 25 ZulUsd
Sviloga 25 ZulUsd
ВОР 25 ZulUsd
Chegivaru 25 ZulUsd
Tanok 25 ZulUsd

Murzik 20 ZulUsd
abc 20 ZulUsd
Evolution 20 ZulUsd

Bizon 15 ZulUsd
Xapakternik 15 ZulUsd
Pushok 15 ZulUsd

DEFEATED TEAM:

Lucky Luck 25 ZulUsd

GUSSY 13 ZulUsd
unity 13 ZulUsd
Hellblazer 13 ZulUsd
OxoTHUK 13 ZulUsd
Togor 13 ZulUsd

Im Sorry 8 ZulUsd
Ihana 8 ZulUsd
Fatality 8 ZulUsd
Uns 8 ZulUsd
Prigozhin 8 ZulUsd
Blesser 8 ZulUsd
Imbaka 8 ZulUsd
Savage 8 ZulUsd
OOps 8 ZulUsd
Abpek 8 ZulUsd
Read All