---
Farming allows planting, growing, and harvesting reagents and food in different ways, like planting on a field, gathering, like honey, etc.
Find a spot on a field first. The soil should be appropriate for planting. You also need seeds that you can buy from a merchant or loot from monster corpses. To gather resources you should have LumberJacking skill. The higher the skill, the better chance of a successful gathering. Usually, you don't need to have Lumberjacking higher than 100.
---
Fields
Zulu Hotel world has lots of fields where you can plant seeds. Use a map to find a perfect place for it.
Here is an example how what it looks like on the map.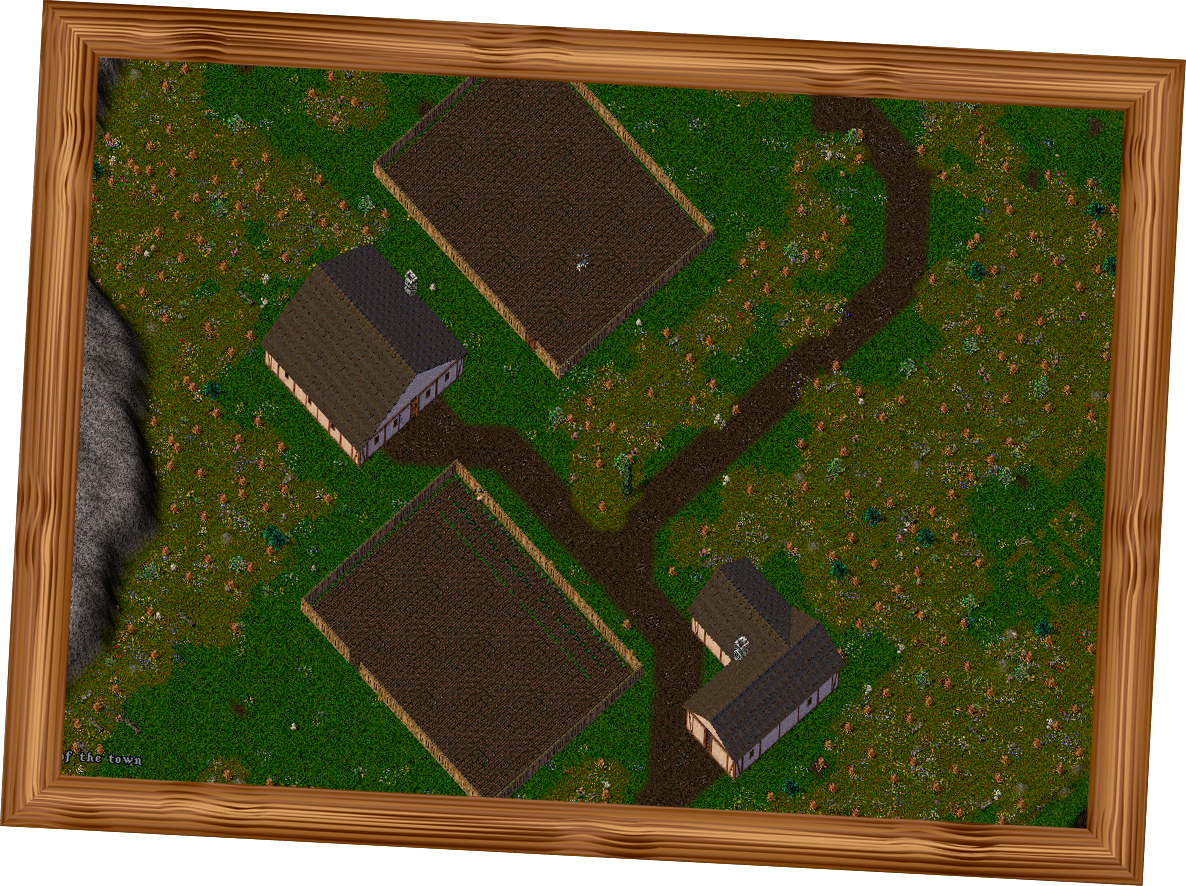 ---
Types of plant seeds
| | | |
| --- | --- | --- |
| Seed title | Description | Final image |
| Flax Seed | Used to create cloth. | |
| Cotton Seed | Used to create cloth. | |
| Carrot Seed | Eaten. | |
| Wheat Seed | Wheat. | |
| Onion Bulb | Eaten. | |
| Corn Seed | Eaten. | |
| Turnip Seed | Eaten. | |
| Hops seed | Used in cooking. | |
| Garlic Seed | Used for magic potions and spells. | |
| Mandrake Seed | Used for magic potions and spells. | |
| Nightshade Seed | Used for magic potions and spells. | |
| Ginseng Seed | Used for magic potions and spells. | |
| Beehive | May give you beeswax and honey. | |