---
---
Step # 1
Download the game files in order to set it up. Use the downloaded file to set up the Orion Launcher.
---
Step # 2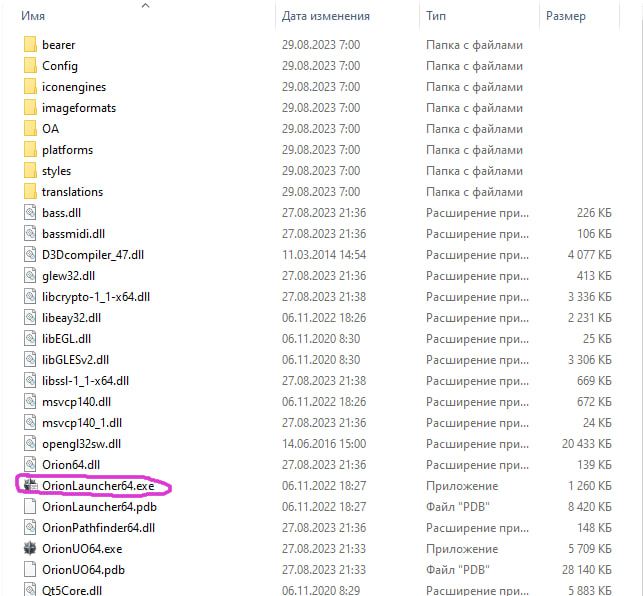 Open the game folder. Only Orion Launcher should be set up on this path.
Open the Orion Launcher folder and launch OrionLauncher64.exe
---
Step # 3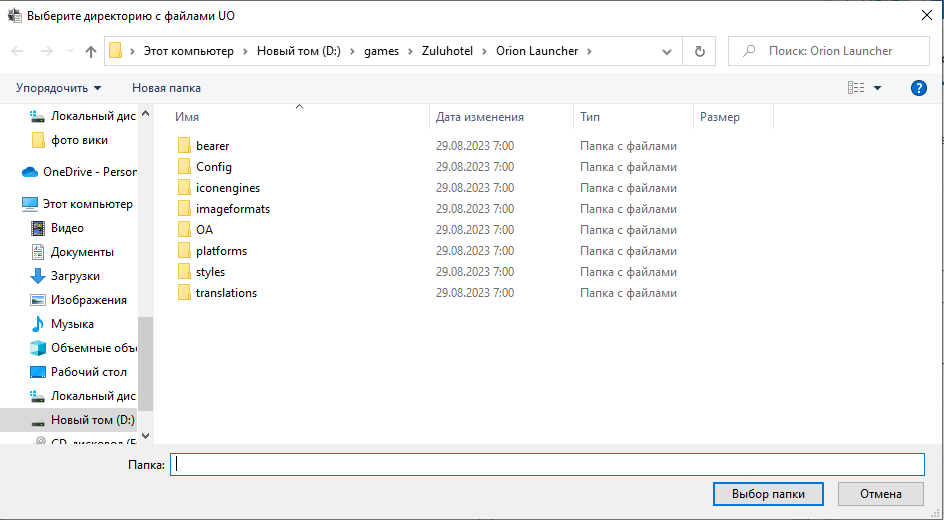 You must select the folder that contains the game files. Here it is called Zuluhotel.
MAKE SURE YOU HAVEN'T SELECTED THE ORIONLAUNCHER FOLDER!
There will be an error window, ignore it by clicking OK.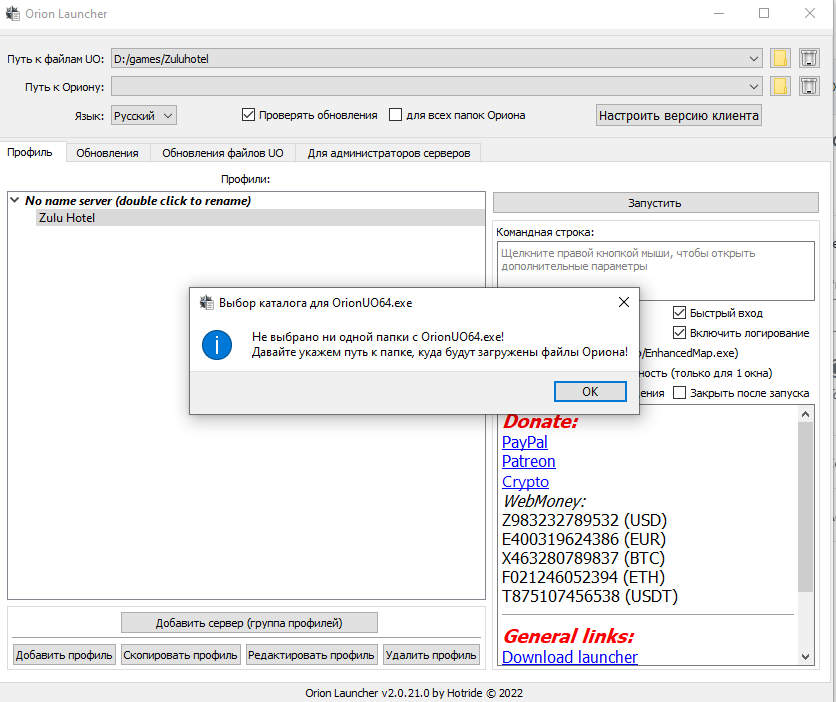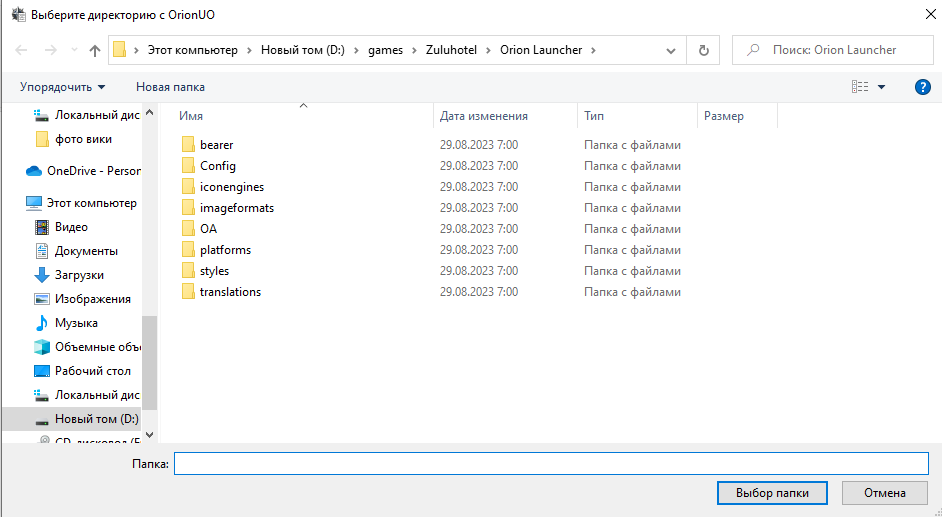 Select the folder with Orion Launcher.
---
Step # 4
у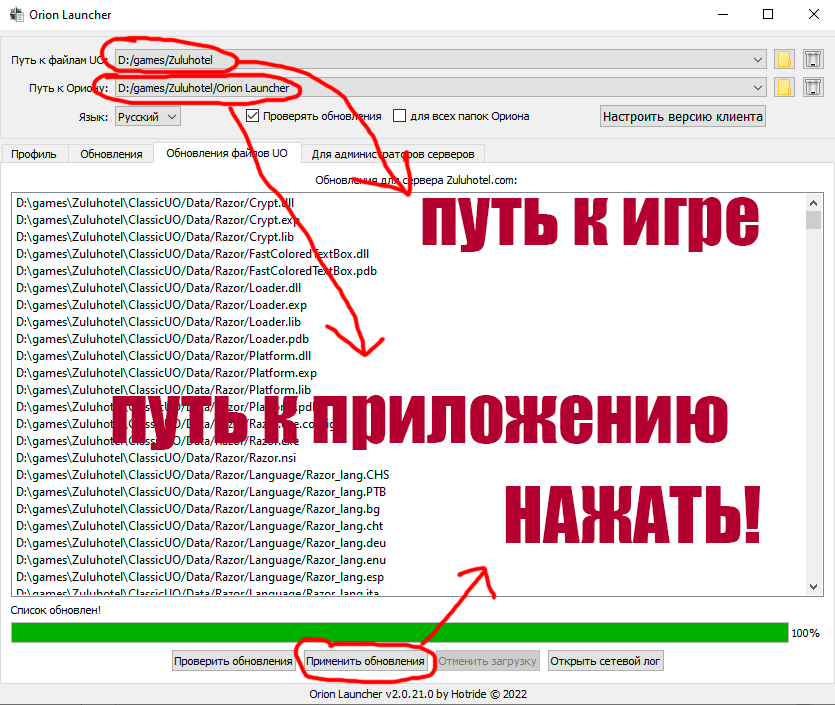 Check available updates and apply them.
---
Step # 5
Enter the game and enjoy.